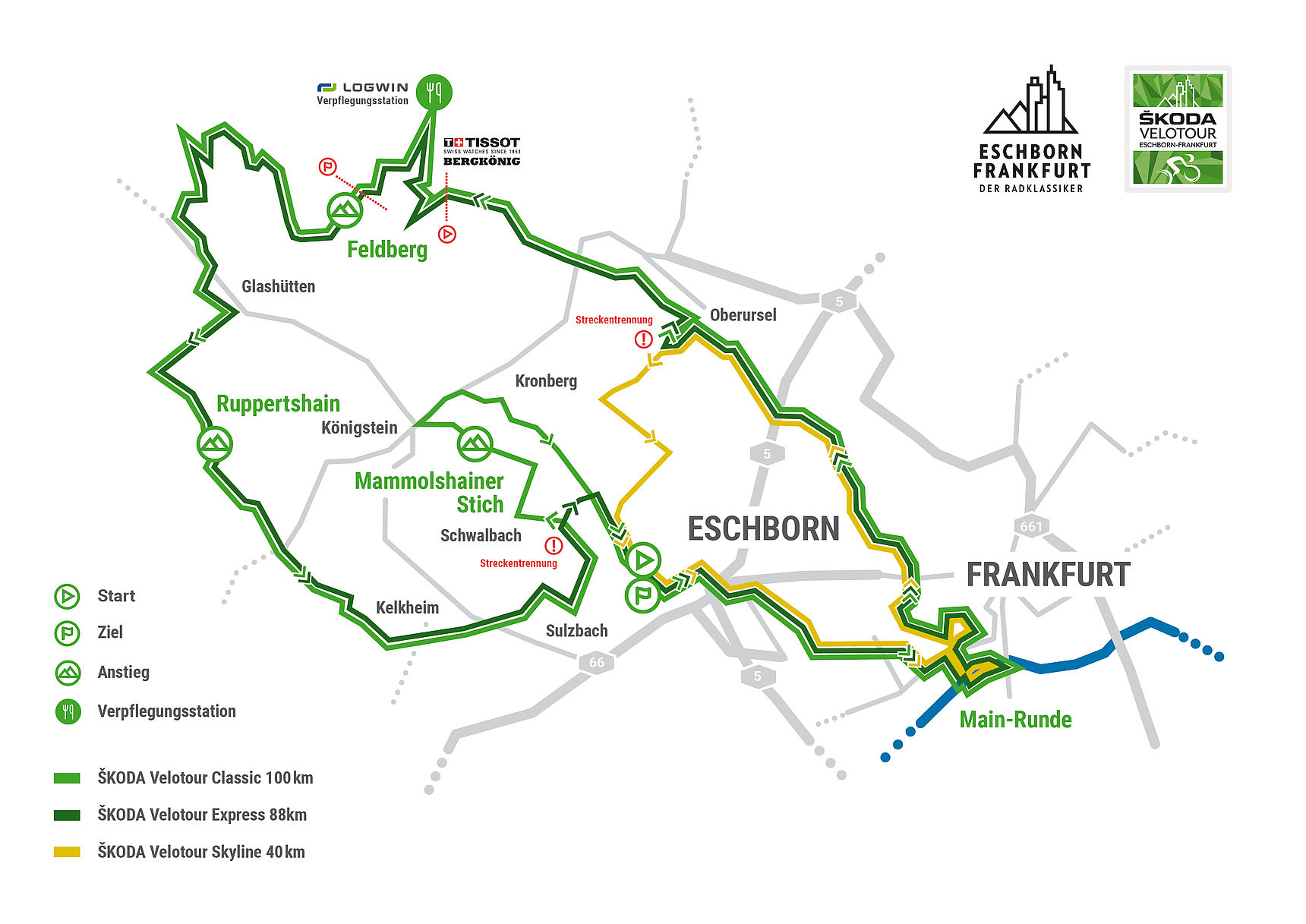 The long route, ŠKODA Velotour Taunus Classic is 100 km long and a true everyman classic. 1700 metres altitude are spread along the course, that is also used by the elite during the cycling classic. Legendary climbs like the Feldberg, Ruppertshainer and Mammolshainer Stich included.
You want to save the Mammolshainer Stich for next year, but still want to experience classics like the Feldberg and Ruppertshainer? Then the ŠKODA Velotour Taunus Express is the right choice for you. During the 88 km you will experiendce 1450 metres altitude.
For beginners, doesn't matter if in cycling or in the season, the ŠKODA Velotour Skyline is the perfect experience. 40 nearly flat kilometres betwewen Eschborn and Frankfurt, give you the opportunity to get your first racing experience. An impressive city tour through Frankfurts urban jungle, the Taunus town Oberursel and the beautiful Vordertaunus garanty an ideal holiday.